Wooden Doll House 3-story with extra feature DYI kits and wooden furniture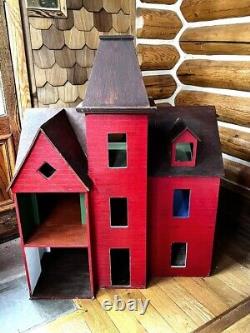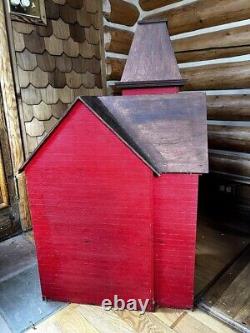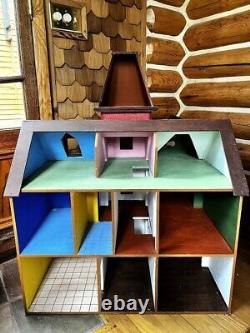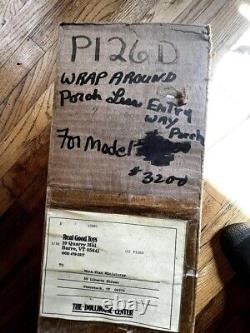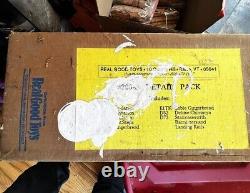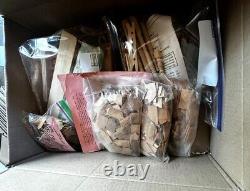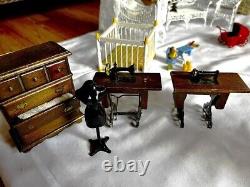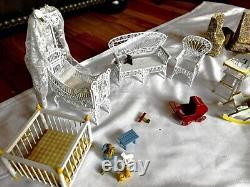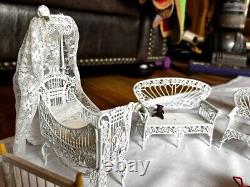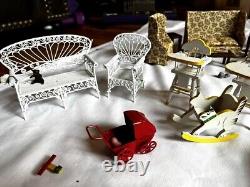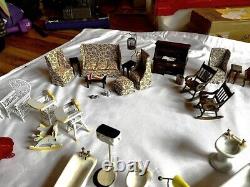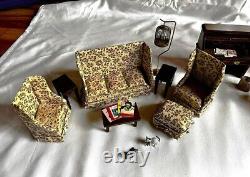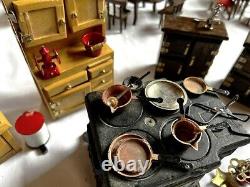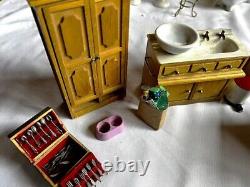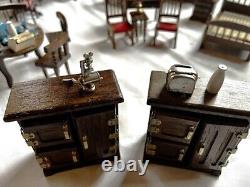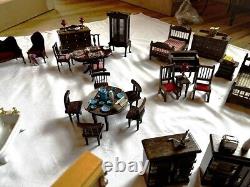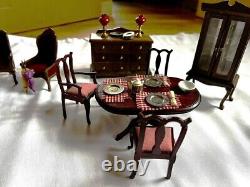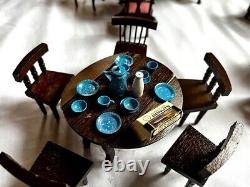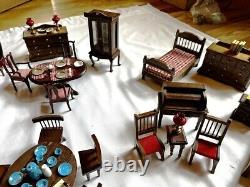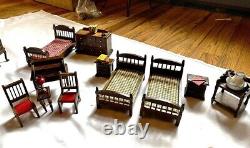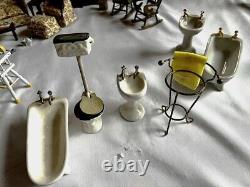 Real Good Toys wooden doll house, assembled, made in Vermont, 3 stories, Victorian style. Painted walls, ceilings, and floors.
Very sturdy and usable for young children. 32" Wide, 23-1/2" Deep, 40 High. Several kits for further finishing the doll house are included (2 of 3 boxes unopened). Includes wrap around porch, stairway with banisters and landing rails, gingerbread details for exterior, wood shingles for roof.
Furniture condition ranges from fair to excellent with the majority in fair condition. Some pieces have been glued over the years. The poorest condition piece is the ceramic toilet bowl which shattered and was reassembled. But having a toilet at the time was essential to my daughter, so we made it work.
Most of the chairs and tables are delicate and easily breakable, but cabinets, dressers, and beds are sturdy. Most of the furniture is too delicate for little fingers and small accessories could prove a choking hazard.

---