Mountfield Dolls House Kit by Dolls House Emporium Unpainted Easy-to-Build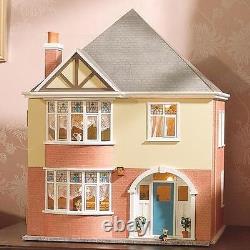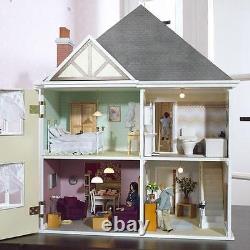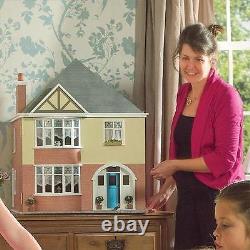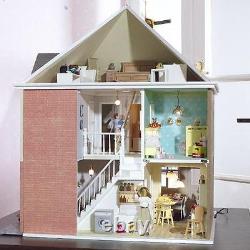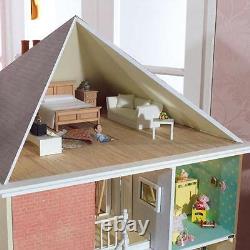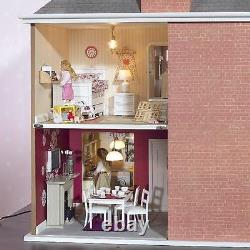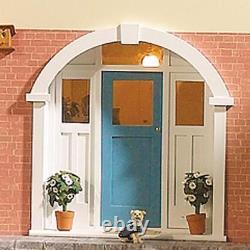 This traditional, detached house is one which everyone recognises, you may even have lived in one yourself! Mountfield is supplied unpainted, in kit form, but can be built in a matter of minutes.
We have sacrificed nothing to maintain authenticity - there's even access to the cupboard under the stairs! The four opening panels give an air of secrecy and add interest - will your house be conventional or contemporary? Please note that no furniture or figures are included. 4 opening panels for easy access. Delightful'stained glass' windows and magnificent porch. Seven spacious rooms plus loft. A prestigious house for the discerning collector. Suitable for traditional or modern interior design. Panels included to create separate living/dining rooms if desired. All windows and doors pre-assembled. Mountfield is packed in two separate boxes. Mountfield 765mm x 618mm x 670mm. Supplying model makers since 1895. Plus we accept all major credit and debit cards. With the details of your order. We also accept Postal Orders and Cheques made payable to Hobbies Ltd. Please note Cheque payments will have to wait for funds to clear before goods are sent.
At Hobbies we always send orders by the best possible way to reach our customers quickly. If your postcode is listed in one of the areas below extra charges may apply! If you have any problems with your order we will do our best to resolve these. Hobbies have been supplying model makers since 1895 and we pride ourselves on our worldwide reputation for quality and service.

---