Dollhouse Mini Kit French Style Mansion Villa Room Box Miniature DIY Handmade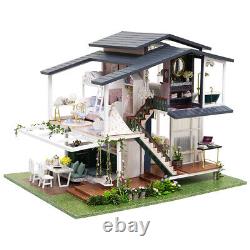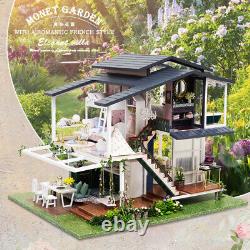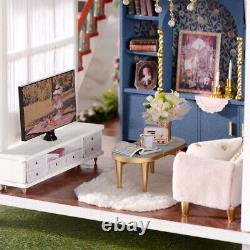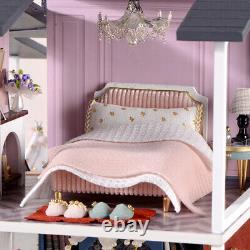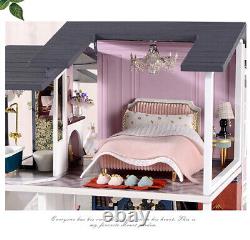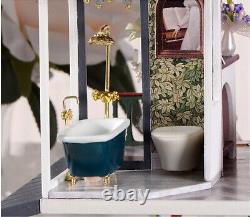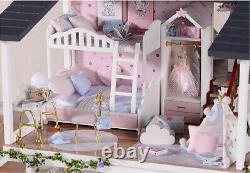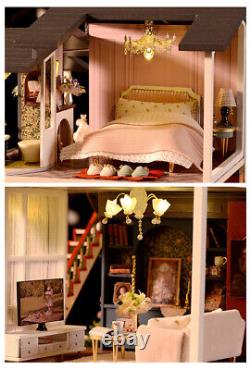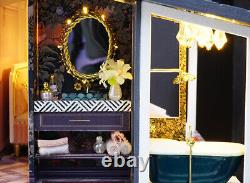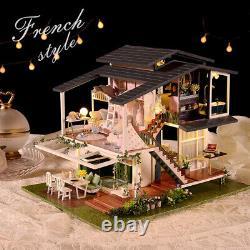 Material: Wooden Product Category: DIY Cabin Finished size: 3224.523.5cm Color: Monet Gardens - English version This product does not include dust cover. The hut is like a scaled-down version of the real house, so cute! The materials of the hut are like real houses, for example, the cabinets are made of wood, the curtains are made of cloth heads, and the books are made of paper! Fully exercise your hands-on ability, almost all scenery needs to be made by yourself! Lots of fun making it! Before making, you can prepare a set of auxiliary tools, such as scissors, glue, tweezers, rulers to measure the size and other tools. Create and complete your own hut mainly through DIY processes such as grinding, digging, bonding, assembling, painting, sewing, modeling, and placing. The raw materials inside are divided into several small bags according to the material, which can be made in several times.
It takes about three hours to several days to complete a finished product (depending on the individual's manual proficiency). Please allow 1-3cm difference due to manual measurement. Due to light and screen difference, the item's color may be slightly different from the pictures.

---