1/12 scale Dolls House The Knighton 5 room House kit by DHD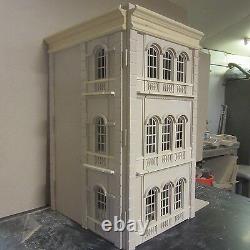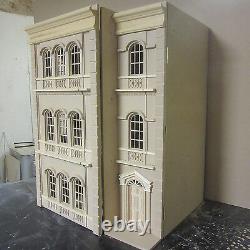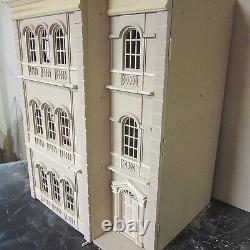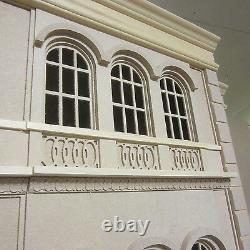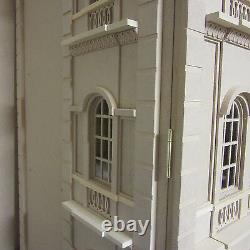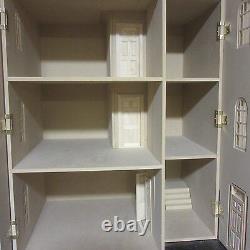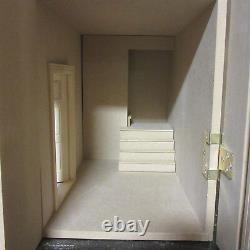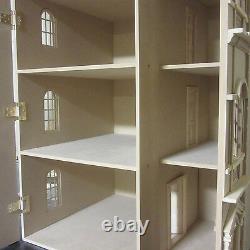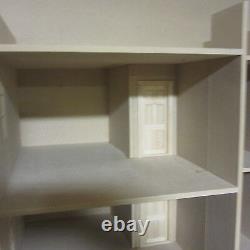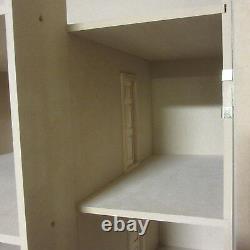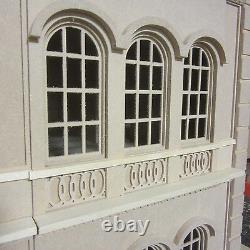 The Knighton House KIT 5 rooms plus hallway. Made by us DHD Dolls House Direct. 1st floor set of false stairs, large main room. 2nd floor two rooms large and small both with internal door, giving the impression of a hallway behind. 3rd floor same as 2nd floor, total of 5 rooms plus hallway.
Ready made quality Front Door. Room sizes 15" (380mm) wide x 19" (490mm) deep x from 8 1/2" to 10" (220mm) ceiling heights. Hallway 7" wide x 15"deep.
This is a solid house 9mm thick board easy to put together. Overall Size 820mm high (32") high x 640mm (25") wide x 510mm (20) deep. Basement now Available to suit this house, that way the kitchen would be in the basement.
All our houses are made from 9mm Medite MDF (external and internal walls) 6mm backs. Window and trims are laser cut.
The laser seals the edge of the mdf, no sanding needed. Designed and built by us in Carmarthenshire, Wales by Dolls House Direct. DHD dolls house direct aim to supply top quality miniatures accurately scaled to 1/12.
Our British made dolls house food items look just like the real thing. Our own range of Houses / Shops are all inspired by real buildings.
The Largest Dolls House Maker in the UK over 60 different designs. Most made in both scales 12th and 24th. Board we use is Medite. Mixed softwood, polymerised resin, paraffin wax. Moisture, green dye and formaldehyde.
8 mg/100g - Class E1. Full data safety sheet can be viewed on line.

---