Dolls House York St row of 3 Shops with 6 Rooms above 1/12 scale kit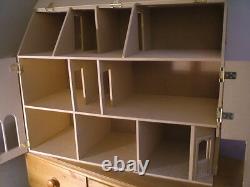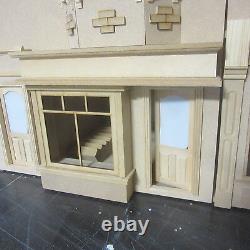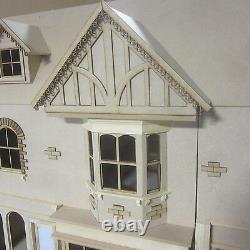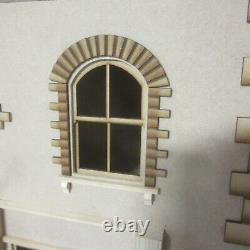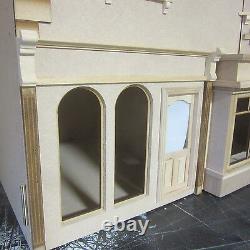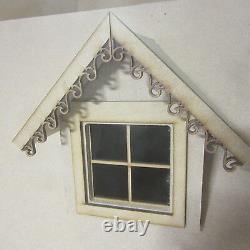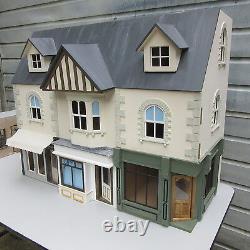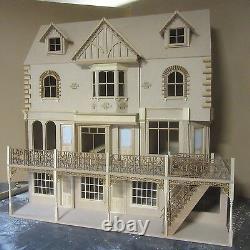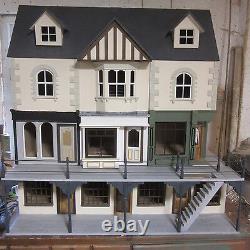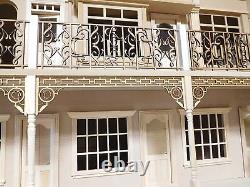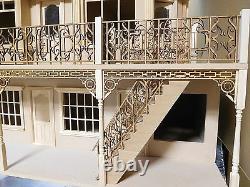 The York Street Kit Unpainted. First picture shows the York Street. Row of 3 Shops with 6 rooms above Unpainted in kit Victorian style.
The York Street comes complete with half glazed wooden shop doors, Shop window all made from wood. Top windows with Arched tops and Brick work surrounds Each shop is 290mm wide x 380mm deep.
Room dividers above can be place anywhere, so you can have large or small rooms of your choice. Available readymade, which comes with grooves in the floors for lighting wire.
The York Street stands at 720mm (29") high x 900mm (36") wide x 440mm (17) deep. All our houses are made from 9mm MDF (external and internal walls) Backs and roof are 6mm.
Designed and built by us in Carmarthenshire, Wales by Dolls House Direct. Using the most up to date CNC machinery and programming.
We have over the years had lots of our House featured in Dolls House Magazines. Scale: 1/12 also available in 24th scale please message us for details. DHD dolls house direct aim to supply top quality miniatures accurately scaled to 1/12 Our British made dolls house food items look just like the real thing.
Our own range of Houses / Shops are all inspired by real buildings. The Largest Dolls House Maker in the UK over 60 different designs. Most made in both scales 12th and 24th.
Board we use is Medite. Chemical characterisation : Mixed softwood, polymerised resin, paraffin wax. Moisture, green dye and formaldehyde?
8 mg/100g - Class E1Hazardous Ingredients. Full data safety sheet can be viewed on line.

---